Check out the best iOS and Android games if you want to play a great game on your mobile without having to be online all the time.
In the early days of gaming, all you needed to play your favorite games was a mobile device. You didn't have to worry about the internet or a data connection. But now, with technology getting better and better, the internet is an important part of gaming. Several new games that came out recently can only be played with an internet connection.
There may be times when we can't get on the internet or when our connection is shaky. Try out one of these awesome offline games if you want to play mobile games without worrying about your internet connection.
SoulCraft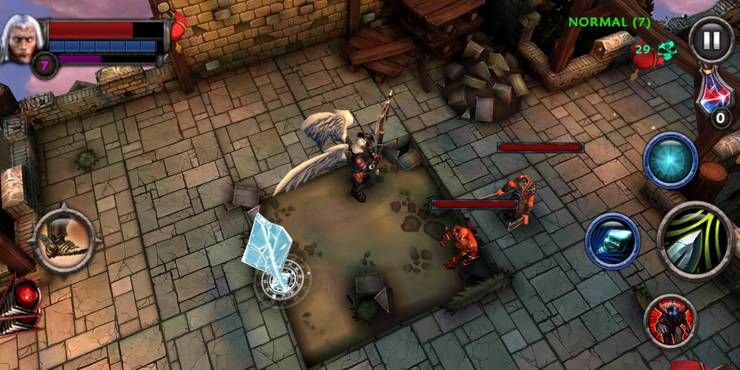 SoulCraft is an action role-playing game set in a dark fantasy world. You play the role of an angel hero who has to bring peace back to heaven, earth, and hell, which are at war with each other. The game combines a hack-and-slash combat system, dungeon crawling, and a compelling storyline that adds depth to your overall experience. Even though the battle levels are short, they give you enough of a challenge without being too hard. This keeps you entertained and motivated to keep going. It's great for short bursts of fun because it's easy to finish.
Unlike online fantasy games, SoulCraft's offline mode lets you play in a distraction-free setting, without having to worry about competing with other players online or buffering, which can stop your game. This lets you focus on the game and play at your own pace, making it a great place to escape into a fantasy world.
Stickman Master: Shadow Ninja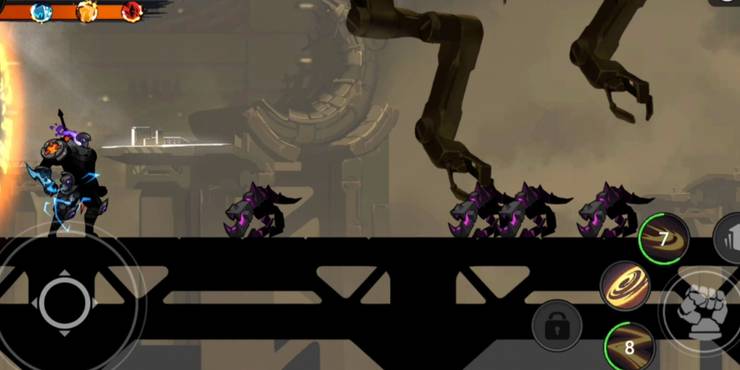 People often think that offline mobile games aren't as good as their online counterparts, but Stickman Master: Shadow Ninja proves that this isn't the case. Its cutting-edge animations, amazing sound design, and impressive game features make it feel like you're playing a triple-A game on your mobile.
Stickman Master: Shadow Ninja lets you explore a world full of action and adventure and live out your Ninja dreams even if you don't have an internet connection. The game is a side-scrolling platformer with fast-paced action and levels that change all the time. This makes for a unique and interactive environment that will keep you playing for hours until you can get back online. This mobile game is just what you need if you want to do something fun and exciting. You might even want to keep playing more of it once your internet is back up and running.
Robbery Bob – The Boss Thief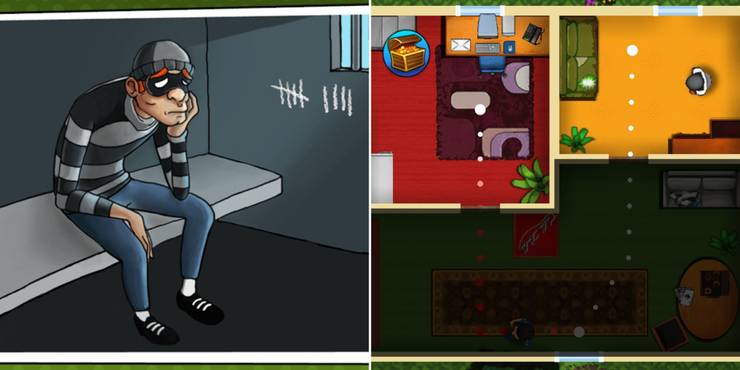 Robbery Bob: The Boss Thief is a simple but funny puzzle-adventure game. That doesn't have a long story or a world that you can get lost in. Instead, what makes it so interesting is the way it mixes classic stealth gameplay with funny lines of dialogue in a way that no other game does. Its light atmosphere takes away some of the stress of sneaking around the map to get the needed loot without getting caught. This makes the experience more fun and less stressful.
The great thing about playing Robbery Bob – The Boss Thief is that you can have all the fun and excitement of a game without having to play with other people. Here, you can play at your own pace and in your own space. This makes it more likely that you'll have to use your mind and be flexible to get through the levels. Which makes your playthrough more rewarding.
Hungry Hearts Diner Neo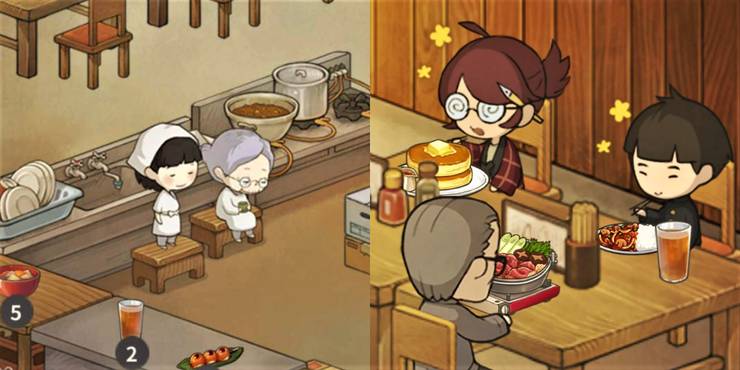 In this cozy management game, you play as Sue, a young woman. Who helps her grandmother run a small diner on a quiet corner street in old Tokyo. But there's a lot more to the game than just quick-service restaurants. You'll go on a sweet and whimsical journey through Hungry Hearts Diner Neo's world. Which is full of different characters and stories. As you go, you'll create a very immersive offline experience.
You'll learn how to make a wide range of delicious, authentic Japanese dishes and give your customers a pleasant dining experience. As you play the game, you'll also learn about Japanese culture and customs in a way that is both fun and educational.
Also, its beautiful Japanese comic art style and soothing soundtrack create a peaceful atmosphere that gives off a feeling of comfort and warmth. This makes it the perfect game for people who want a break from the fast-paced, chaotic world of online gaming or just from the busyness of everyday life.
Dead Target
While you're taking a break from the online world, Dead Target will put you in a world full of zombies where you'll need to think quickly and shoot accurately. As you fight off hordes of zombies in this exciting zombie shooting adventure game. You'll be on the edge of your seat the whole time. Put on your gear and work strategically with your sniper team to end the zombie apocalypse. Are you brave enough to face these dangerous creatures that have lost their minds? If so, become an elite zombie hunter today and take on the challenges that come with it.
Gangstar Vegas: World Of Crime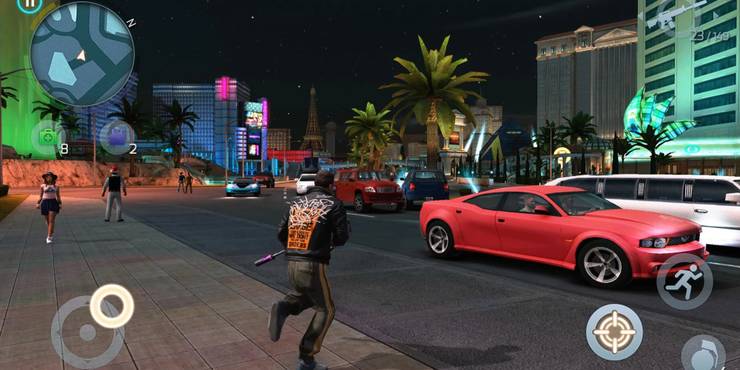 Gangstar Vegas is an open-world game where you can live as a gangster in Las Vegas. Also known as "the city of sin." You'll have to do a lot of missions to earn street cred and get access to fun parts of the game. Fight other gangs, move up the ranks, and create your own criminal empire. You'll even be able to add cool cosmetic items to your character and drive different exotic cars. This is your chance to live the rich life you've always wanted without spending any real money.
With all the chaos going on in the city, it won't be easy to get to the top. Find out if you have what it takes to live a life of crime in Gangstar Vegas's harsh world.
The Way Home: Pixel Roguelike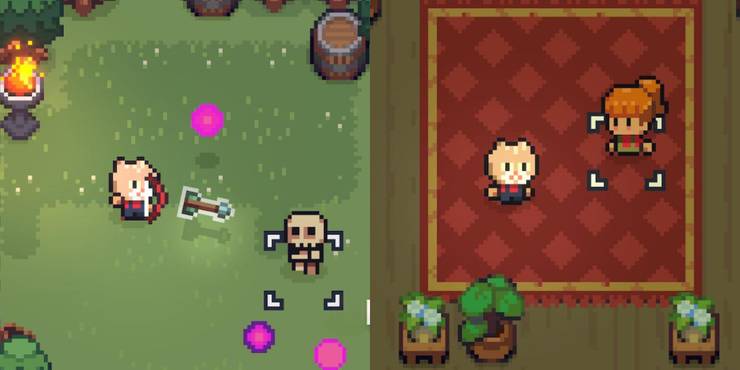 The Way Home is a rogue-like game with farming and survival elements. It is a charming pixel adventure unlike any other. It's the perfect mix of fun, challenging, and relaxing gameplay. So it's great for playing casually on the way home from work.
You might as well help Kevin and Cheese find a way off the strange island and back home while you're on your way back. You'll meet some scary creatures, and you'll need to gather enough materials to make items and a place to stay safe in this dangerous place. Each step leads to more puzzles and challenges that will test your intelligence and fighting skills and, if you're lucky, give you hints about how to get out alive. Explore the huge map together and have a great trip back home.
Farm Frenzy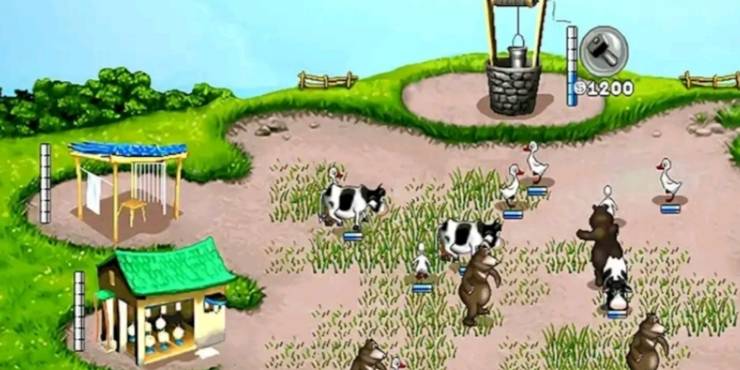 Farming games are now one of the most popular and profitable types of mobile games. Farm Frenzy is just like other puzzle games in that it makes you feel at home and gives you a sense of responsibility and accomplishment. The game shows that getting to know animals and nature can be more fun and satisfying than getting to know people online.
Here, you'll live as a farmer and be expected to take care of farm animals, grow crops, and make enough goods to support yourself. Even though country life sounds peaceful, it takes a lot of work to keep it going. Find out if you would like to live on a farm.
Alto's Odyssey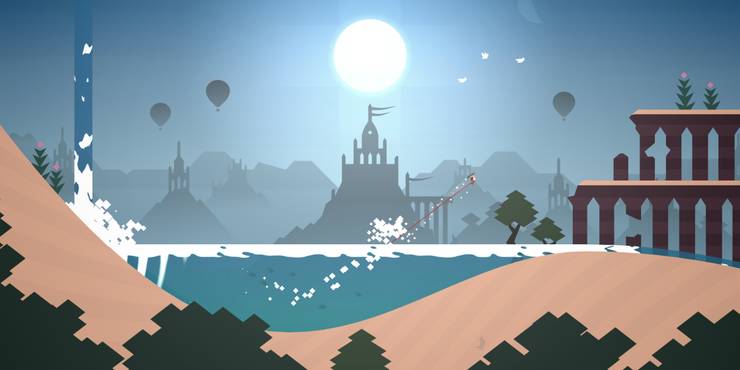 Alto's Odyssey is a calm sandboarding game with beautiful graphics and a mesmerizing soundtrack. You can take pictures of your journey as you go, from the quiet desert to beautiful views. 8 Ball Pool is a fun and relaxing game you can play to kill time or keep yourself busy.
It's easy to learn how to play this endless runner game. Which keeps you interested as you keep facing new obstacles. Fly through the beautiful desert and find out more about Alto's Odyssey.
Legendary Heroes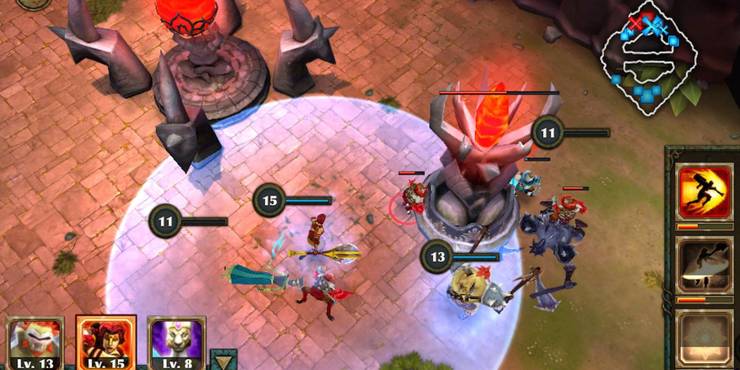 MOBA (Multiplayer Online Battle Arena) games are the most popular type of game, especially on mobile devices. People do like to play MOBA games online because they can play with their friends. But offline MOBA games like Legendary Heroes can still give you the same thrill and satisfaction. As well as a unique twist that will take your MOBA gaming to the next level.
Instead of playing with friends and having them on your team, Legendary Heroes lets you control up to three different heroes during a match. This gives you more freedom to move around the map and carry out your strategy, giving you a better handle on the game as a whole. Find out if you have what it takes to lead a team of powerful heroes to victory in this one-of-a-kind MOBA game.
Visit Top Business Post for more gaming posts.